Sustainable Small Cities | Documentaries | Consumerism | Peak Oil
Consumerism Project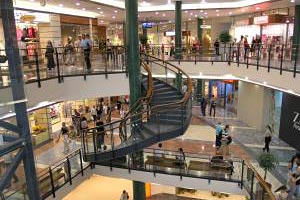 Consumerism is more than shopping malls and bulging closets. It's a distortion of values, a tacitly-shared belief that what's important in life is material in nature. Because what we value determines the nature of the choices we make, consumerism is a powerful force. It's the engine that drives our modern profligacy.
At For the Future we're working to raise awareness of consumerism and its alternatives. Dr. Anderson is pursuing a lecture schedule based on his book Waking Up from the American Dream: How to Live a Happy, Satisfying Life in Our Unhealthy Consumer Culture. He's writing and placing articles on this theme in national media. For the Future is organizing a series of "Simplicity Forums" featuring documentaries and well-known authors in the field of consumerism and voluntary simplicity. (See Events for more details.)
Clink here for resources and references on Coping with Consumerism.